Storm damage cleanup in Independence, MO is important because a fallen tree in your yard can be dangerous. If a tree has fallen and is not completely at rest lying on the ground, there is still potential for the tree to finish falling, which can pose a risk to you and your loved ones.
At Go Green Tree & Landscaping, we specialize in all storm damage cleanup in Independence, MO and can remove any down trees quickly and safely. Each of our team members is trained in the best hazardous and non-hazardous removal of all tree debris.
Request Your Free Estimate
Fill out the form below to request a free quote from Go Green on your Storm Damage Cleanup needs in the Independence, MO area.
Before you attempt to move a tree on your own and injure yourself, call the team at Go Green Tree & Landscaping for a free estimate and a quick response time.
Reasons for Storm Damage Cleanup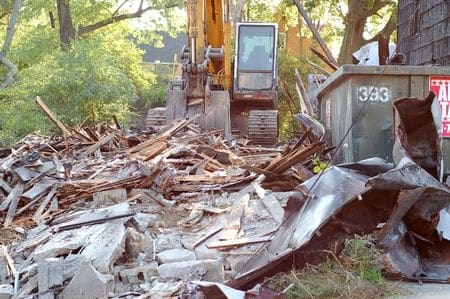 There are quite a few reasons why you need to have professional storm damage cleanup in Independence, MO. For starters, professionals are able to remove all of the debris and trees in one trip. If you cleanup your yard on your own, you will need to make multiple trips and it may take a couple days to complete the job.
Next, trees lying in your yard are heavy and they pose a risk to your property. If you attempt to move a tree on your own, you may injure yourself due to the sheer weight of that tree.
Lastly, if you allow a broken or damaged tree to remain on your property, it could fall at any type and cause damage to your home, car, or any other part of your property.
Storm Damage Cleanup Pricing
When it comes to storm damage cleanup, the price will vary depending on the specifics of the job itself. For example, if you have a small tree that just toppled over, it will not cost as much as a large 70-foot tree that has fallen on a car or home.
Another factor that you need to consider when it comes to pricing is how dangerous the job is. If a job requires the cleanup crew to untangle wires or cut the tree out of a sticky situation, it will cost more than a tree that is simply lying on the ground.
Lastly, the cost of the job will be influenced by whether or not the tree removal and cleanup is an emergency. Some jobs are able to wait longer than others, but if your tree is hanging on by a thread, emergency services will add to the cost.
If you are interest in our storm damage cleanup services, give us a call today for a free estimate.
Protect Your Family and Property with Fast Storm Damage Cleanup
If your property is scattered with broken tree branches or fallen trees, the team at Go Green Tree & Landscape is ready to remove them for you. We have a decade of experience performing hazardous and non-hazardous storm cleanups.
Our team is experienced in safely and quickly removing any tree debris from your property. Each of our team members is licensed and insured for your protection and peace of mind. In addition, our staff is a member and certified through CTSP, ISA, and TCIA.
We look forward to helping you with all of your storm damage cleanup in Independence, MO. We also service the cities of Lee's Summit, Blue Springs, and Raytown. Give us a call today to schedule an appointment or to receive a free estimate for service.