Tree service in Lees Summit, MO is important as it will help you maintain your trees and keep them healthy. At Go Green Tree & Landscape, we are dedicated to providing our customers with the information and services they need to help their trees grow beautifully.
Lees Summit is located in Jackson and Cass Counties and has a rough estimated population of about 91,300 people according to the 2010 census information. The city is considered the sixth largest throughout the state of Missouri.
Request Your Free Estimate
Fill out the form below to request a free quote from Go Green on your tree service needs in Lees Summit, MO.
The city has a hot summer each year with the record high coming in at 108 degrees Fahrenheit in July. The winters are mild and the city does not experience too much rainfall throughout the year with the average being about six inches in June.
Whether you are in need of tree trimming services, firewood delivery, or you want to have a stump removed, the team at Go Green Tree & Landscape can help. Give us a call today for a free estimate.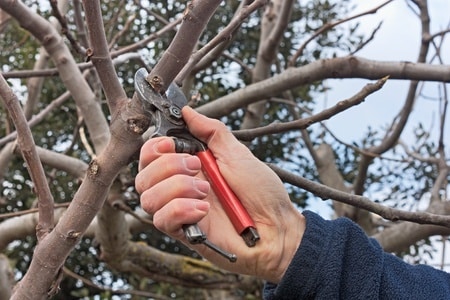 When it comes to the removal of trees, many homeowners do not know that their trees can be removed, especially if they are in the way or blocking the homeowner from building on their property. If you have too many trees lining your property, it may be time to have some of them removed.
The team at Go Green Tree & Landscape is here to help you. In fact, our certified arborist will collaborate with you to determine which trees need to be removed to provide you with the space you need to build. If you are interested in our tree service in Lee's Summit, contact our office today to schedule a free estimate.
If you notice that your tree is providing too much shade over your property, you may not be happy with it. Tree trimming and pruning services are designed to remove dense leaf coverage and allow you to enjoy a beautiful view of the sky above.
Our team of professional tree trimmers and pruners is ready to climb up into your tree and shape it, so that you can enjoy some sunlight on your property with the right amount of shade.
The trees in your yard will last a lifetime if they are properly cared for, but unfortunately, it can be easy for a tree to become stressed and eventually die from that stress. There are different environmental factors that cause your tree stress including pests, over watering, and even disease.
Go Green Tree & Landscape has a certified arborist on staff that can help you care for your trees and recognize any signs of disease, stress, or death. We want your trees to be happy and healthy all year round.
Although you may enjoy having a yard full of trees, did you know it can mean that your property and family is at risk in the event of a storm? Uprooted trees and broken branches all pose a safety risk and need to be removed by experienced professionals.
At Go Green Tree & Landscape, we provide fast, emergency, and efficient storm damage tree service in Lee's Summit. Give our office a call today to schedule a free estimate.
We'll Prune Your Trees for You Today
If you are in need of pruning for your trees, we are here to help you. Our team is dedicated to providing the best services throughout all of Lee's Summit.
From landscape work to EAB monitoring and even gutter cleaning, we do all we can to protect your property and trees. Our certified and licensed team members work safely and efficiently to ensure that we remove any hazardous tree branches or trees from your property.
Go Green Tree & Landscape has prided itself on creating a green environment and protecting as many ash trees as we can. If you are interested in our quality tree service in Lee's Summit, call our office today to schedule your free estimate.