Get a Free Estimate
Complete the form below including details on your tree service and we'll be in contact soon! 
Protect Your Investment
Go Green Tree and Stump Removal is the solution to all your expert commercial needs. We'll make sure you put your best business foot forward, showcasing a powerful first impression for your business or property. Whether it's a corporate campus, homeowners associations, business park, and apartment complex, we can meet all your aesthetic goals as well as determine any possible safety risks so you can positively protect your investment.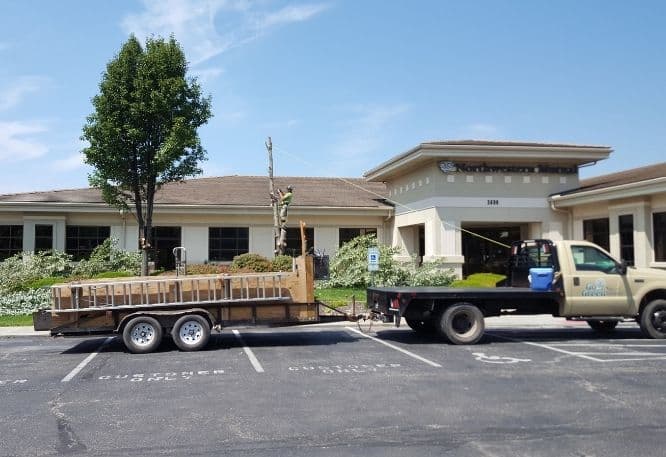 Healthy trees are vital to the environment and your property and on the other side of the coin, trees that are not maintained are not only an eyesore but can also be a liability with possible personal or property damage. Just like one bad apple can spoil the bunch, one bad tree can affect an entire lot. Our team of ISA-certified arborists have more than 10 years of experience and work with any and all requirements and complete each and every job with high standards.