Keep Your Trees Healthy All Year Long With Our Certified Arborist
Health is wealth - proper tree care pays off! Quality tree healthcare will protect your trees and provide you with the peace of mind that comes from knowing your trees are healthy and being looked after by a professional. Diseased or unkept trees can be unsightly or become a danger to your family and friends. With proper tree service and maintenance, your trees could last for many years and provide shade, fruit, and blossoms. Tree healthcare can be difficult for the average person to keep up with, which is why many people turn to a tree surgeon in Kansas City.
The team at Go Green Tree & Stump Removal has an ISA-certified arborist on staff who is ready to take a look at your tree and educate you about proper care techniques.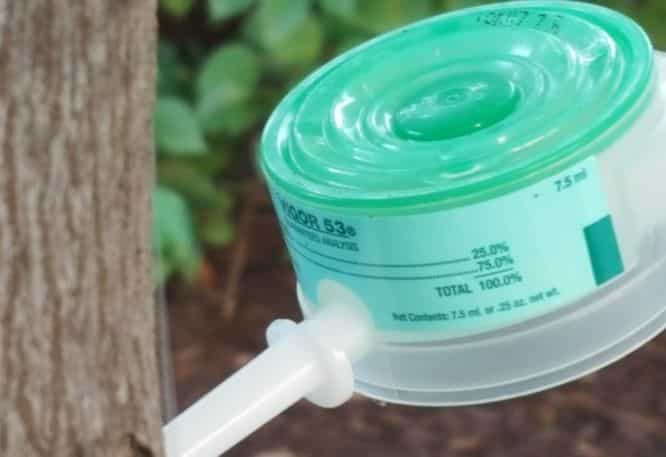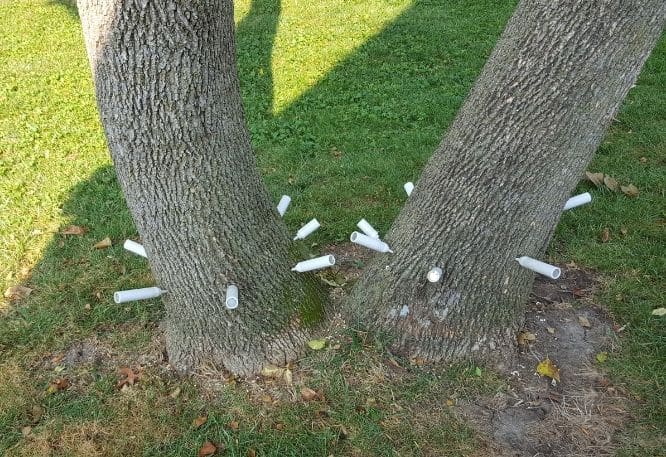 Obtain Quality Tree Care in the Kansas City Metro Area
If you are in need of tree healthcare, we are the company for you. We can perform tree inspection, tree removal, tree trimming and pruning, and other tree care services, all at affordable prices. The team at Go Green Tree & Stump Removal is licensed and insured, and a member of TCIA, CTSP, and ISA.
Get a Free Estimate
Complete the form below including details on your tree service and we'll be in contact soon!
Why Choose Go Green Tree & Stump Removal for All Your Tree Health Care Needs From a Certified Arborist
We understand that you have choices when selecting a tree healthcare service company, but here's why you should go with the professionals at Go Green Tree and Stump Removal.
For starters, an ISA arborist certification (International Society of Arboriculture) confirms that we take tree care seriously. We use the best tree service and maintenance practices because we understand that the safety of trees in your yard or property. We are also members of the Tree Care Industry Association (TCIA), and other local ISA chapters.
We start with a tree risk assessment and follow it up with plant health care, proper pruning, fertilization, and tree clean-up.
We provide emergency tree care because we know that trees can cause damage to your home during a storm or unexpected situation (lightning, vehicle crash, tornado).
Proper arbor care is more than just tree trimming. It's about figuring out what's best for the tree and the homeowners or property owners. We have the qualifications and know-how to inspect your trees for pests, decay, or diseases and provide a correct diagnosis and affordable service prices.
Customer satisfaction and safety are important to Go Green Tree & Stump Removal and we always provide excellent work on every job, big or small.
We offer free estimates so you can determine which tree health care services are best for the longevity of your tree.
Tree Health Care Solutions From a Certified Arborist
The professional staff at Go Green Tree and Stump Removal will analyze and develop a plan of treatment options to ward off pesky insects and tree disease. To analyze, we may get a tree sample or test the tree's current soil conditions. Our developed treatment plan may include routine tree trimming or complete tree removal to avoid damage. As soon as your tree shows symptoms like browned or discolored leaves or dead branches, contact the tree doctors at Go Green Tree and Stump Removal today for a free estimate. 
Get Your Free Estimate For Tree Healthcare in Kansas City
Kansas City area residents in both states can take advantage of the quality, professionalism, fair pricing, and customer service that the tree doctors at Go Green Tree & Stump Removal offers. We want you to love your trees and be safe, and it only takes a few moments to schedule your FREE estimate for tree healthcare today.
FAQs
What is a certified arborist?
ISA-certified arborists have passed a comprehensive exam developed by the nation's leading tree care experts. Certified arborists must also continue their education so they are up-to-date in the latest safety and techniques on tree health care. 
How do I know if my tree is dying?
Our professional arborists can determine the health of the trees on your property. Sometimes trees that look like they are dying, instead just need some love and care. On the other hand, trees that appear to be in tip-top shape can in reality be in danger. Dead or dying trees usually show any of the following signs: leaning, large fungus, bare branches, and smooth trunk without bark.
Reasons a tree could be dying are:
Natural decline
Tree crowding
Chemical damage from pesticides
Soil compaction/contamination
Lightning strikes
Invasive pests
Tree fungus
Damaging insects
When's the best time to water my trees? How much water should I use?
The certified arborist at Go Green Tree and Stump Removal recommends slow watering in the early mornings. Newly planted trees should receive about an inch of water per week. Water trees near the base to make sure that the water reaches the roots.
Why should I consider tree healthcare?
Tree fertilization and maintenance keep your trees healthy, which prevents them from becoming diseased or dying. If you do have a dead or diseased tree, we can remove it from your yard. Arbor care is important for many reasons, including curb appeal, safety, property value, and overall enjoyment of your yard and property.