Storm Damage Restoration Available 24/7 When Mother Nature Strikes
The Kansas City area is known for its storms, and both the Missouri and Kansas side can get hit hard — storms don't care about state boundaries. The storm damage removal experts at Go Green Tree & Stump Removal can help you clean up the debris from downed trees and fallen branches. We provide both residential and commercial storm damage restoration services.
Whether your property was hit by a tornado, lightning, wind, or thunderstorms, we are here to help when disaster strikes. We provide emergency response services because we know how stressful it can be when your yard or home is in disarray due to strong winds or other effects of storms. Call us today to schedule storm damage restoration services.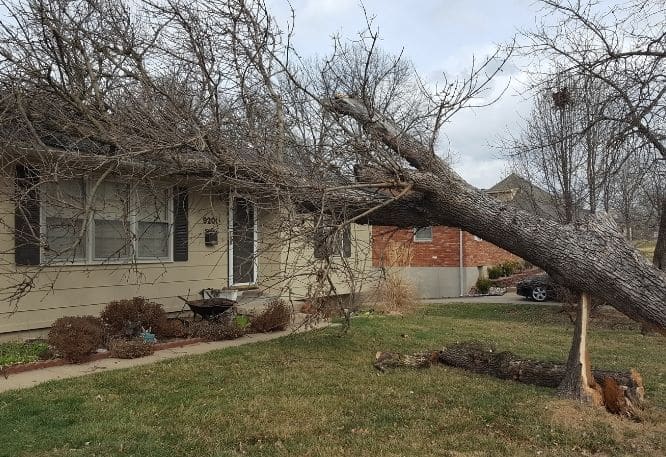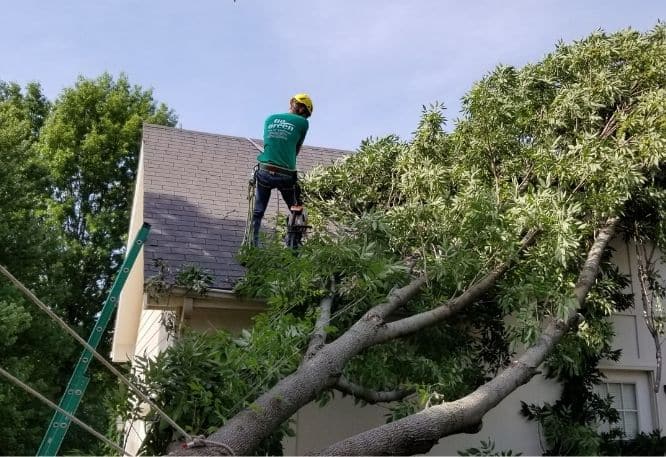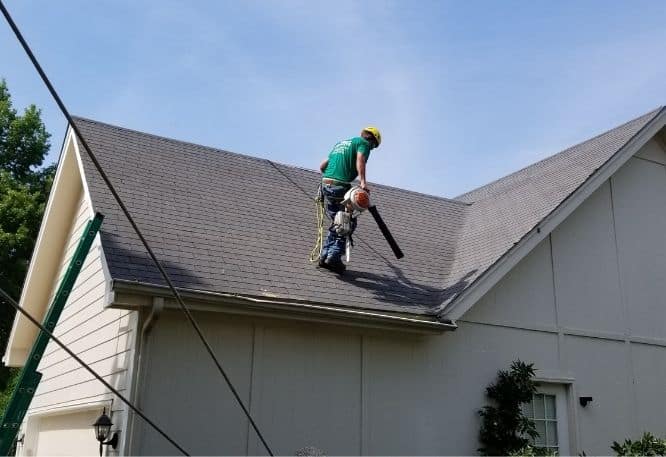 Storm Damage Cleanup Services in the Kansas City Metro
Not all storm restoration companies can provide the quality service that Go Green Tree & Stump Removal provides nor the affordable prices we offer. When major storms come through and ruin your day, turn things around with quick, reliable tree cleanup. We offer free estimates on downed tree removal services, so give us a call to get your fallen tree safely hauled away.
Get a Free Estimate
Complete the form below including details on your tree service and we'll be in contact soon!
Reasons to Obtain Professional Storm Restoration Services in Kansas City
It may be tempting to move a tree off of your house or try to cut up a downed tree in your yard, but tree removal can be dangerous, and you should leave this process to the professionals. Trees that have fallen on your property may not be fully at rest, and they could fall again unexpectedly, causing you injury or further damage to your property.
Trees are heavy, and they require special equipment to move safely. This is a big job for an emergency response team from Go Green Tree & Stump Removal.
When you call our expert team of certified arborists, we will take immediate action to correct your storm damage situation. We will conduct a thorough inspection of your property to determine the extent of the storm damage. Whether you require residential or commercial storm damage cleanup, we provide a fast response time and will safely and efficiently remove your tree debris.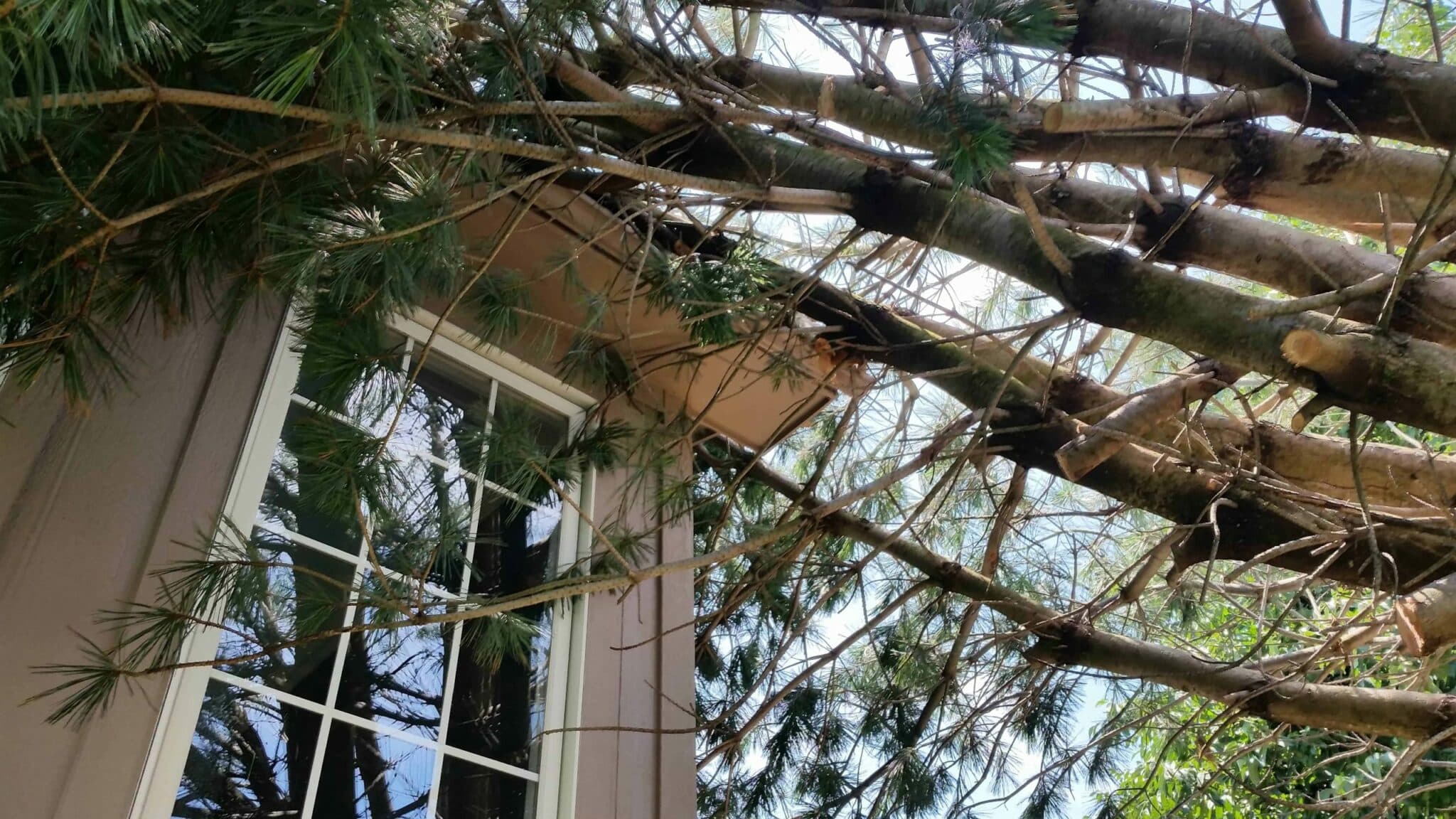 Get a FREE Estimate The Next Time a Storm Arises
The unpredictability of Midwest weather leaves the door wide open for the potential of damaged trees due to storms. Give Go Green Tree and Stump Removal a call next time you encounter storm damage at your home or propery.
FAQs
What's the cost of storm damage removal?
At Go Green Tree & Stump Removal, we understand that storm damage cleanup is an unexpected expense that can be overwhelming to deal with. We pride ourselves on offering fair pricing for storm damage restoration assistance.
Costs vary depending on several factors:
The size of your fallen tree(s) plays a role in the cost as larger trees require more extensive cleanup
Whether the property was involved in the storm damage incident
Whether you need emergency service
How dangerous the job is (e.g. power lines are tangled with the tree)
How many trees need to be removed
Whether your trees or branches were taken out by high winds, hail damage, or some other effect from a natural disaster, the tree technicians at Go Green Tree & Stump Removal will be there in a timely manner to get you out of a branchy situation.
Can I call after hours if you've experienced storm damage?
Yes, we are available 24/7 to assist with storm cleanup when a storm arises. Storms don't wait for normal business hours to strike, so we don't wait to clean up the damage.
Can you remove a tree after it's already fallen?
Yes, we can remove fallen trees through our storm damage tree removal service. Tree removal is our specialty.